Login to
TheFXApp

Account

Your TheFXApp account gives you access to the tools that we offer our customers including our
Technical Studies & Sentiment for your accounts.

Don't you have a TheFXApp account? With a few easy steps you can easily register to TheFXApp

Register
Thank you!
Welcome to TheFXApp family!
You have succesfully completed the registration. We will send you an e-mail to give you some instructions and our Terms and Conditions!
Our account representatives will be contacting you as soon as possible. If you have any further questions please do not hesitate to
mail us via support@thefxapp.com
News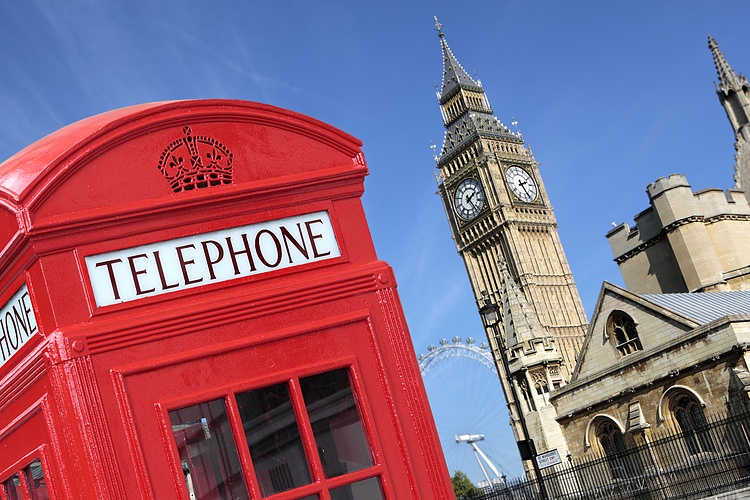 Scottish judges rule that UK parliament prorogation is deemed unlawful More to come...

| 11/09/2019 09:18

Amid quiet European trading, the latest headlines hit the wires, courtesy Reuters, Scottish judges ruled that the UK parliament prorogation is deemed unlawful.

The UK government will begin an appeal in the Supreme Court next Tuesday to achieve the final ruling.

This contradicts the initial ruling by the Scottish judges that ruled PM Johnson's prorogation of parliament does not contravene law

The pound paid little attention to the ruling, as the Cable continues its choppy trend below the 1.2370 barrier so far this Wednesday.
Popular News
United Kingdom CFTC GBP NC Net Positions: £31.5K vs £16.5K

United Kingdom CFTC GBP NC Net Positions: £31.5K vs £16.5K

| 17/01/2020 20:41

United States CFTC Gold NC Net Positions fell from previous $322.3K to $319.2K

United States CFTC Gold NC Net Positions fell from previous $322.3K to $319.2K

| 17/01/2020 20:40

Australia CFTC AUD NC Net Positions: $-20.5K vs $-27.2K

Australia CFTC AUD NC Net Positions: $-20.5K vs $-27.2K

| 17/01/2020 20:40

United States CFTC Oil NC Net Positions dipped from previous 567.3K to 530.3K

United States CFTC Oil NC Net Positions dipped from previous 567.3K to 530.3K

| 17/01/2020 20:40

European Monetary Union CFTC EUR NC Net Positions climbed from previous €-61.7K to €-48.2K

European Monetary Union CFTC EUR NC Net Positions climbed from previous €-61.7K to €-48.2K

| 17/01/2020 20:40

Japan CFTC JPY NC Net Positions fell from previous ¥-12.2K to ¥-31.4K

Japan CFTC JPY NC Net Positions fell from previous ¥-12.2K to ¥-31.4K

| 17/01/2020 20:40

United States CFTC USD NC Net Positions fell from previous $40.8K to $33K

United States CFTC USD NC Net Positions fell from previous $40.8K to $33K

| 17/01/2020 20:40

GBP/USD: Technicals suggest it could be headed for a potentially explosive move – Rabobank

The GBP/USD has been pivoting around the 1.30 area since mid-October and technical charts suggest that it could be fast approaching a break-out accord

| 17/01/2020 20:17

EUR/USD to remain in a tight range – ING

Next week, the European Central Bank (ECB) will have its policy meeting. According to ING analysts, the meeting will be uneventful, unlikely to shake

| 17/01/2020 20:11

CHF appears well placed to extend its advance in the near-term – MUFG

Analysts at MUFG Bank, point out that the Swiss franc has strengthened alongside the price of gold, perhaps reflecting debasement fears. They argue ma

| 17/01/2020 19:58

BoJ: No major changes seen in the near future – Wells Fargo

Next Tuesday, the Bank of Japan (BoJ) will have its monetary policy meeting. Analysts at Wells Fargo do not expect any major changes in BoJ policy in

| 17/01/2020 19:40

USD/MXN hits lowest since September 2018 below 18.70

The USD/MXN finally broke below the 18.74 level and it bottomed at 18.68, the new 15-month low. Near the end of the week, it is trading at 18.69, hold

| 17/01/2020 19:37

US Housing Starts: Trend is undeniably strong – Wells Fargo

Data released on Friday in the US showed that Housing Starts rose jumped 16.9% in December to the highest level in 13 years. Economist at Wells Fargo,

| 17/01/2020 18:33

USD/JPY: Consolidation opening up a path higher – MUFG

Analysts at MUFG Bank, explain the trade idea of a long USD/JPY position at 110.10 with a target at 112.00 and a stop loss at 109.00. Key Quotes: "One

| 17/01/2020 18:32

USD/CAD consolidates daily gains near 1.3070

After spending a large portion of the day moving sideways below the 1.3050 handle, the USD/CAD pair gained traction during the American trading hours

| 17/01/2020 18:07

United States Baker Hughes US Oil Rig Count increased to 673 from previous 659

United States Baker Hughes US Oil Rig Count increased to 673 from previous 659

| 17/01/2020 18:02

BoC to leave rates unchanged while maintaining cautious optimism – TD Securities

Previewing next week's important macroeconomic data releases from Canada and the Bank of Canada's monetary policy meeting, "we look for the Bank to le

| 17/01/2020 17:05

IMF's Georgieva: US-China trade deal to lift China's GDP growth to 6% for 2020

The phase-one trade deal between China and the United States could lift China's Gross Domestic Product (GDP) growth to 6% in 2020, the International M

| 17/01/2020 16:55

NY Fed's GDP Nowcast ticks up to 1.2% for Q4 2019

The US economy is expected to expand by 1.2% in the last quarter of 2019 and by 1.7% in the first quarter of 2020, the Federal Reserve Bank of New Yor

| 17/01/2020 16:45

US Industrial Production: Manufacturing trend starting to improve – Wells Fargo

According to analysts at Wells Fargo, today's US Industrial Production report contained encouraging signs, despite the main headline. Ex-autos, manufa

| 17/01/2020 16:41

Gold looks to close week flat below $1560

The XAU/USD pair climbed to a fresh daily high of $1560 in the early trading hours of the American session but struggled to preserve its momentum. As

| 17/01/2020 16:38

EUR/USD breaks under 1.1100 as DXY hits weekly highs

The EUR/USD continued to decline after the beginning of the American session and fell to 1.1085, reaching the lowest level in a week. As of writing, t

| 17/01/2020 16:35

Colombia Industrial output (YoY) fell from previous 2.1% to -1.5% in November

Colombia Industrial output (YoY) fell from previous 2.1% to -1.5% in November

| 17/01/2020 15:09

Colombia Retail Sales (YoY) registered at 4.4%, below expectations (6%) in November

Colombia Retail Sales (YoY) registered at 4.4%, below expectations (6%) in November

| 17/01/2020 15:09

United States Michigan Consumer Sentiment Index below forecasts (99.3) in January: Actual (99.1)

United States Michigan Consumer Sentiment Index below forecasts (99.3) in January: Actual (99.1)

| 17/01/2020 15:06

United States JOLTS Job Openings came in at 6.8M, below expectations (7.233M) in November

United States JOLTS Job Openings came in at 6.8M, below expectations (7.233M) in November

| 17/01/2020 15:00

Wall Street edges up to fresh record highs on upbeat data

Wall Street's main indexes opened the last day of the week at fresh all-time highs supported by upbeat macroeconomic data releases from the US and str

| 17/01/2020 14:56

Fed's Harker: Negative rates would be disruptive in US

Regarding the possibility of the Federal Reserve considering the use of negative interest rates, Philadelphia Federal Reserve Bank President Patrick H

| 17/01/2020 14:40

WTI extends the upside to the $59.00 mark

Prices of the barrel of the American reference for the sweet light crude oil are prolonging the recovery from recent lows and are flirting with the ke

| 17/01/2020 14:35

US: Industrial Production declined 0.3% in December vs. -0.2 expected

Industrial Production in the US declined 0.3% in December, the data published by the Federal Reserve showed on Friday. This reading came in slightly w

| 17/01/2020 14:21
Show More Popular News