Login to
TheFXApp

Account

Your TheFXApp account gives you access to the tools that we offer our customers including our
Technical Studies & Sentiment for your accounts.

Don't you have a TheFXApp account? With a few easy steps you can easily register to TheFXApp

Register
Thank you!
Welcome to TheFXApp family!
You have succesfully completed the registration. We will send you an e-mail to give you some instructions and our Terms and Conditions!
Our account representatives will be contacting you as soon as possible. If you have any further questions please do not hesitate to
mail us via support@thefxapp.com
News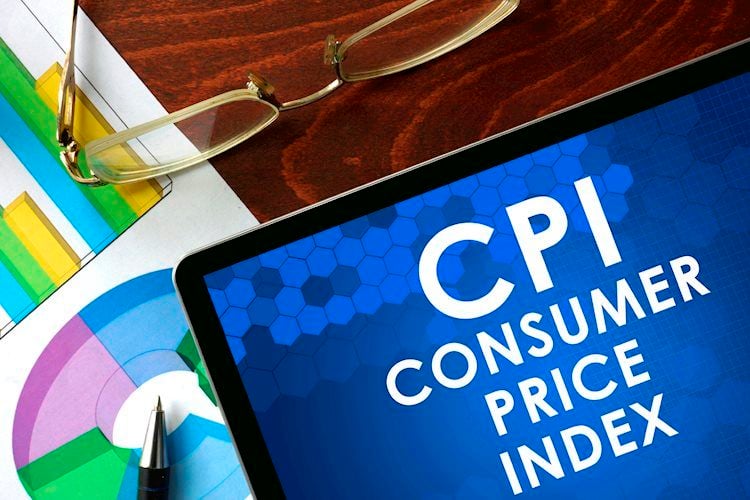 more to follow ....

| 20/01/2021 10:02
Eurozone inflation arrives at -0.3% YoY in December.
Monthly CPI in the bloc rises by 0.3% in December.
EUR/USD holds the lower ground around 1.2125 on the data release.
According to Eurostat's final reading of the Eurozone CPI report for December, the consumer prices came in at -0.3% on a yearly basis, meeting the flash estimate of -0.3% and -0.3% expectations. While the core figures rose by 0.2% versus +0.2% previous and +0.2% expectations.
On a monthly basis, the bloc's CPI figure for December accelerated by 0.3% versus 0.3% expectations and -0.3% previous while the core CPI numbers arrived at 0.4% versus 0.4% expected and 0.4% last.
Key details (via Eurostat):
"The lowest annual rates were registered in Greece (-2.4%), Slovenia (-1.2%) and Ireland (-1.0%). The highest annual rates were recorded in Poland (3.4%), Hungary (2.8%) and Czechia (2.4%). Compared with November, annual inflation fell in nine Member States, remained stable in eight and rose in ten."
"In December, the highest contribution to the annual euro area inflation rate came from services (+0.30 percentage points, pp), followed by food, alcohol & tobacco (+0.25 pp), non-energy industrial goods (-0.14 pp) and energy (-0.68 pp)."
FX implications:
EUR/USD holds the lower ground on the Eurozone inflation release. The spot erased entire gains to now trade flat at daily lows of 1.2119.
Popular News
When is the US monthly jobs report (NFP) and how could it affect EUR/USD?

Friday's US economic docket highlights the release of the closely watched US monthly jobs data, popularly known as NFP. The report is scheduled to be

| 05/03/2021 12:12

USD/ZAR: Rand to reverse some of its gains later in the year – MUFG

During February the South African rand appreciated against the US dollar from 15.161 to 14.787, with global tailwinds still outweighing domestic risks

| 05/03/2021 12:08

EUR/USD Price Analysis: A move to the 200-day SMA emerges on the horizon

EUR/USD accelerates the decline following the recent breakdown of the psychological 1.2000 hurdle at the end of the week. The current downtrend picked

| 05/03/2021 12:03

Brazil Industrial Output (MoM) meets forecasts (0.4%) in January

Brazil Industrial Output (MoM) meets forecasts (0.4%) in January

| 05/03/2021 12:00

Brazil Industrial Output (YoY) came in at 2% below forecasts (2.2%) in January

Brazil Industrial Output (YoY) came in at 2% below forecasts (2.2%) in January

| 05/03/2021 12:00

AUD/USD renews multi-week lows near 0.7650, eyes on US jobs report

After closing the previous two trading days in the negative territory, the AUD/USD pair continued to edge lower on Friday and touched its lowest level

| 05/03/2021 11:53

EUR/USD to test of the 200-DMA at 1.1816 – Credit Suisse

EUR/USD is expected to see a closing break below support at 1.1952/45 for a fall to its 200-day average, currently at 1.1816, the Credit Suisse analys

| 05/03/2021 11:52

GBP/USD Price Analysis: Bounces off three-week lows, focus remains on NFP

The GBP/USD pair witnessed heavy selling for the second straight session on Friday and extended the previous day's retracement slide from levels beyon

| 05/03/2021 11:44

US Dollar Index Price Analysis: Upside momentum now looks to 92.46

DXY accelerates the march north and clinches new yearly highs just above 92.00 the figure on Friday. The continuation of the uptrend looks likely in t

| 05/03/2021 11:38

India FX Reserves, USD up to $584.6B in February 26 from previous $583.9B

India FX Reserves, USD up to $584.6B in February 26 from previous $583.9B

| 05/03/2021 11:32

Supply shortage of semiconductor belies long-term growth – DBS Bank

The market is overreacting to the recent shortage of the integrated circuit (IC) chips which is mainly limited to the automotive sector. In the view o

| 05/03/2021 11:30

Japan's Suga: Will extend state of emergency in Tokyo area for two weeks

Japanese Prime Minister Yoshihide Suga announced on Friday that they have decided to extend the state of emergency in the Tokyo area for two weeks, as

| 05/03/2021 11:23

USD/JPY to climb towards the 109.85 high of June 2020 – Credit Suisse

USD/JPY is already pushing above the 61.8% retracement of the fall from last March and July 2020 high at 108.17/23 and analysts at Credit Suisse stay

| 05/03/2021 11:21

USD/CAD climbs above 1.2700 as USD continues to gather strength ahead of NFP

The USD/CAD pair dropped below 1.2600 on Thursday but staged a sharp recovery to close the day in the positive territory. With the greenback preservin

| 05/03/2021 11:17

Nonfarm Payrolls Preview: Forecast from nine major banks for February jobs report

The US jobs report for February is due out at 13:30 GMT and as we get closer to the release time, here are the forecasts of economists and researchers

| 05/03/2021 11:16

Ireland Gross Domestic Product (YoY) fell from previous 8.1% to 1.5% in 4Q

Ireland Gross Domestic Product (YoY) fell from previous 8.1% to 1.5% in 4Q

| 05/03/2021 11:04

EUR/JPY Price Analysis: Rally still targets the 130.00 region

EUR/JPY keeps the march north well and sound for yet another session and advance to the area of weekly highs in the 129.50/60 band on Friday. While bu

| 05/03/2021 11:03

Ireland Gross Domestic Product (QoQ) dipped from previous 11.1% to -5.1% in 4Q

Ireland Gross Domestic Product (QoQ) dipped from previous 11.1% to -5.1% in 4Q

| 05/03/2021 11:03

GBP/USD: Nonfarm Payrolls to punch a powerless sterling

GBP/USD has been falling sharply after the Fed's Powell shrugged off rising bond yields. US Nonfarm Payrolls are set to rock markets, brushing aside U

| 05/03/2021 11:01

USD/RUB: A more hawkish CBR provides impetus for a move below 70.00 – MUFG

During February the Russian rouble strengthened further against the US dollar from 75.746 to 73.868. CBR's guidance on neutral range for the real poli

| 05/03/2021 10:25

USD/JPY rallies to fresh multi-month tops, around mid-108.00s ahead of NFP

The USD/JPY pair continued scaling higher through the first half of the European session and shot to near nine-month tops, around mid-108.00s in the l

| 05/03/2021 10:14

China tells banks to scale back lending to contain financial bubble risks – Reuters

The Chinese authorities are asking banks to put a check on their lending this year, in order to safeguard against risks emerging from bubbles in dome

| 05/03/2021 09:57

Malaysia: BNM kept rates on hold – UOB

The Bank Negara Malaysia (BNM) is forecast to keep monetary conditions on hold for the rest of the year, according to Senior Economist Julia Goh and E

| 05/03/2021 09:46

EUR/CHF to advance nicely on positive global developments – MUFG

During February the Swiss franc weakened against the euro from 1.0800 to 1.0983 as havens have been hit as optimism over global recovery builds. Econo

| 05/03/2021 09:39

Eurozone: Key gauge of long-term inflation expectations hits 21-month tops above 1.40%

In a sign that the reflation trade is alive and kicking, a key gauge of long-term Eurozone inflation expectations rose above 1.40% for the first time

| 05/03/2021 09:35

NZD/USD dives to one-month lows, below mid-0.7100s amid notable USD demand

The USD buying picked up pace during the early European session and dragged the NZD/USD pair to one-month lows, around the 0.7135 region in the last h

| 05/03/2021 09:32

Gold Price Analysis: XAU/USD turns south once again, eyes $1670 ahead of NFP

Having hit nine-month lows at $1687 earlier this Friday, Gold (XAU/USD) bulls are struggling to extend the recovery above the $1700 level. Gold prices

| 05/03/2021 09:26

USD/CAD: Rising oil prices to provide tailwind for stronger loonie – MUFG

During February the Canadian dollar strengthened modestly against the US dollar from 1.2782 to 1.2696. Economists at MUFG Bank have adjusted the USD/C

| 05/03/2021 09:20

AUD/USD Price Analysis: Plummets to over three-week lows, around 0.7675-70 region

The AUD/USD pair witnessed some heavy selling during the early European session and dropped to fresh multi-week lows, around the 0.7675 region in the

| 05/03/2021 09:08

Malaysia: Investment Approvals seen higher in 2021 – UOB

Senior Economist Julia Goh and Economist Loke Siew Ting at UOB Group commented on the latest Approved Investments figures in Malaysia. Key Quotes "Mal

| 05/03/2021 09:02
Show More Popular News