Login to
TheFXApp

Account

Your TheFXApp account gives you access to the tools that we offer our customers including our
Technical Studies & Sentiment for your accounts.

Don't you have a TheFXApp account? With a few easy steps you can easily register to TheFXApp

Register
Thank you!
Welcome to TheFXApp family!
You have succesfully completed the registration. We will send you an e-mail to give you some instructions and our Terms and Conditions!
Our account representatives will be contacting you as soon as possible. If you have any further questions please do not hesitate to
mail us via support@thefxapp.com
News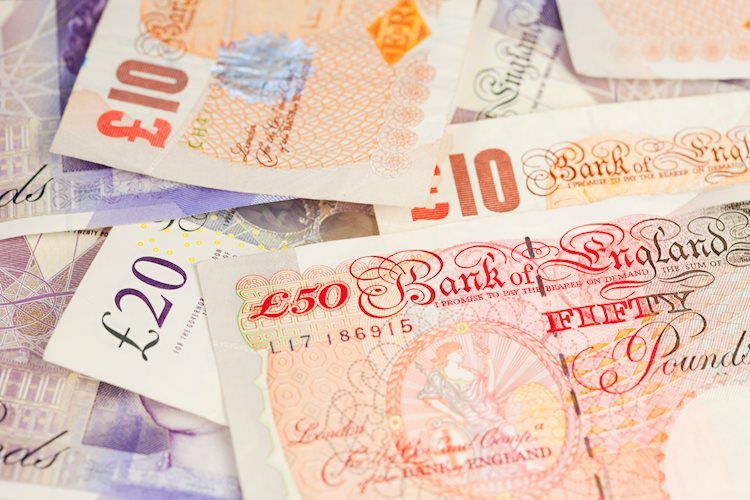 | 14/08/2019 15:01
The bear trend remains intact as GBP/USD is hovering near multi-month lows.
The levels to beat for bears are seen at 1.2060 and 1.2036 supports.
GBP/USD daily chart
The Cable remains under bearish pressure as the market reached a new multi-month low at the 1.2015 level at the start of the week. The market is for now capped below the 1.2100 resistance. Earlier in the day, the UK inflation YoY came in at 2.1% vs. 1.9% and GBP/USD had an intraday spike above the 1.2085 level which has been retraced.
GBP/USD 4-hour chart
GBP/USD is trading below its main simple moving averages (SMAs), suggesting a bearish bias in the medium term. The market faded the 1.2085 resistance one more time this Wednesday. Bulls would need to reclaim the 1.2085 and 1.2116 resistances, followed by the 1.2135 and 1.2154 levels.
GBP/USD 30-minute chart
The Cable is trading between the 200 and 50 SMA suggesting a consolidation phase in the near term. Sellers need to break below 1.2060/1.2036 levels to reach 1.2003 and 1.1952 on the way down, according to the Technical Confluences Indicator.
Additional key levels
Popular News
GBP/USD Technical Analysis: Back below 1.35, RSI offers strongest overbought signal since January 2018

GBP/USD is currently trading at 1.3457, having hit a 19-month high of 1.3515 in early Asia due to the UK election exit polls predicting a big win for

| 13/12/2019 01:08

Source on trade deal: "Is this an agreement in principle or is it an agreement?" - Reuters

Reuters quotes one Washington-based source familiar with the trade talks, saying that Although there appeared to be an agreement in principle, it was

| 13/12/2019 01:03

EU Commission Head: Will get mandate from EU leaders tomorrow for next steps in the Brexit process

The European Commission (EU) Head was reported by Reuters, as saying that the EU will get mandate from EU leaders tomorrow for next steps in the Brexi

| 13/12/2019 00:55

AUD/USD: Off 4.5-month highs as GBP/AUD hits highest since June 2016

AUD/USD is trimming gains amid a solid rise in the GBP/AUD pair. The AUD/USD pair is currently trading at 0.6914, representing marginal gains on the d

| 13/12/2019 00:41

BOC's Poloz: The trend has been a positive one for the labor market

Speaking to reporters during a press conference late Thursday, the Bank of Canada (BOC) Poloz said that the churn in labor market points to better job

| 13/12/2019 00:36

Sweden's PM Lofven: UK election result is clear, means we will move forward with separation

As the majority landslide win for the Conservatives is seen quite clear after the first real results (Exit polls), Sweden's PM Lofven said that the "U

| 13/12/2019 00:27

EUR/GBP Technical Analysis: GBP spikes on UK election exit polls, pair most oversold since 2015

EUR/GBP is currently trading at 0.83, having hit a low of 0.8276 an hour ago. Currently, the pair is reporting 1.72% on the day, the biggest single-da

| 13/12/2019 00:23

No. 10 Source: Expect second reading of Withdrawal Bill next Friday with budget in March - ITV

ITV's Political Correspondent, Paul Brand, tweeted out last minutes, citing a No 10 source saying – "we can expect minor cabinet reshuffle tomorrow wi

| 13/12/2019 00:08

S&P 500 futures rise on tentative US-China trade deal and Brexit optimism

The futures on the S&P 500 are flashing red in Asia as investors are buying risk on talk of tentative US-China trade deal and Brexit optimism. The fut

| 13/12/2019 00:01

BoJ Dec Tankan: big manufacturers index falls for fourth straight quarter

The Bank of Japans December Tankan has shown that big manufacturers index falls for the fourth straight quarter. Japan Tankan Large Manufacturing Inde

| 12/12/2019 23:59

Japan Tankan Large Manufacturing Outlook below expectations (3) in 4Q: Actual (0)

Japan Tankan Large Manufacturing Outlook below expectations (3) in 4Q: Actual (0)

| 12/12/2019 23:52

Japan Tankan Non - Manufacturing Outlook above expectations (16) in 4Q: Actual (18)

Japan Tankan Non - Manufacturing Outlook above expectations (16) in 4Q: Actual (18)

| 12/12/2019 23:51

Japan Tankan Non - Manufacturing Index above forecasts (16) in 4Q: Actual (20)

Japan Tankan Non - Manufacturing Index above forecasts (16) in 4Q: Actual (20)

| 12/12/2019 23:50

Japan Tankan Large All Industry Capex above forecasts (6%) in 4Q: Actual (6.8%)

Japan Tankan Large All Industry Capex above forecasts (6%) in 4Q: Actual (6.8%)

| 12/12/2019 23:50

Japan Tankan Large Manufacturing Index below forecasts (2) in 4Q: Actual (0)

Japan Tankan Large Manufacturing Index below forecasts (2) in 4Q: Actual (0)

| 12/12/2019 23:50

UK Elections: First real results seem to confirm Conservative landslide, GBP positive

The first three declarations of real results from the UK elections have shown a significant swing toward Prime Minister Boris Johnson's Conservative P

| 12/12/2019 23:41

Gold bleeds on trade optimism, drops 2.5% in GBP terms

Gold is losing altitude in Asia as investors are buying risk and selling safe havens on trade optimism. The yellow metal, a classic safe-haven asset,

| 12/12/2019 23:40

China agrees to make $50b in US agricultural purchase - Reuters

Reuters has reported that the United States has agreed to reduce some tariffs on Chinese goods and delay a tranche of tariffs that were slated to go i

| 12/12/2019 23:35

Trade: US, China reportedly agree tariff reduction. $50 billion agrifoods purchase in 2020, stocks positive

Reuters is citing sources familiar with Sino-American trade talks and details are emerging. The world's largest economies have agreed not only to refr

| 12/12/2019 23:25

NZD/USD trade-deal spike capped by bearish in bar

NZD/USD has pulled back to 0.6620 a the time of writing following a spike to the 0.6635 session highs which came as a consequence to the news that US

| 12/12/2019 23:18

EUR/USD hits 1.12 after clear-cut UK exit polls, higher levels to watch

EUR/USD is trading at 1.12, breaking above the double-top of 1.1180 which held it down in October and up 0.60% on the day. Euro/dollar is being carrie

| 12/12/2019 22:50

EUR/GBP takes out April 2017 lows at 0.8297 on landslide Tory exit polls

EUR/GBP has stabilised at a key support level near the lows of the day post the exit polls. EUR/GBP currently trades at 0.8283 having travelled down f

| 12/12/2019 22:41

GBP/USD breaks above 1.35 on projected Conservative landslide, big levels to watch

GBP/UDS has surged some 2.5% in response to the exit polls in the UK elections which have shown a massive 110-seat Conservative victory. If confirmed,

| 12/12/2019 22:33

GBP/JPY Price Analysis: Pound goes ballistic against yen on UK elections

The GBP/JPY currency cross is trading in a bull trend above the main SMAs on the four hour time frame as the bulls are having a massive breakout on UK's elect

| 12/12/2019 22:15

Breaking: GBP/USD leaps towards 1.35 as exit polls show massive Conservative majority

-- more to come Follow all the updates in the UK Elections live coverage Prime Minister Boris Johnson's Conservative Party was expected to win an abso

| 12/12/2019 22:00

GBP/USD Price Analysis: Pound on a rollercoaster on UK's election day

The spot is easing from eight-month highs trading just below the 1.3200 handle. The underlying tone remains bullish while above the main daily SMAs. Extreme vo

| 12/12/2019 21:39

ECB's Lagarde: Aware Of Criticism Around Low Interest Rates

ECB's Lagarde Gives An interview With Local Dutch TV – Watch Live Key comments Aware Of Criticism Around Low Interest Rates More to come...

| 12/12/2019 21:38

Reports President Trump signs off on US-China trade deal to avert December tariffs - Bloomberg

Reports President Trump Signs Off On US-China Trade Deal To Avert December Tariffs More to come

| 12/12/2019 21:36

New Zealand Business NZ PMI registered at 51.4 above expectations (49.8) in November

New Zealand Business NZ PMI registered at 51.4 above expectations (49.8) in November

| 12/12/2019 21:31

Wall Street close: Benchmarks rip to record highs on imminent Sino/US trade deal

The US benchmarks on Thursday rallied on the news that a Sino/US trade deal was imminent and being constructed to prevent tariffs kicking in on the lo

| 12/12/2019 21:27
Show More Popular News