Login to
TheFXApp

Account

Your TheFXApp account gives you access to the tools that we offer our customers including our
Technical Studies & Sentiment for your accounts.

Don't you have a TheFXApp account? With a few easy steps you can easily register to TheFXApp

Register
Thank you!
Welcome to TheFXApp family!
You have succesfully completed the registration. We will send you an e-mail to give you some instructions and our Terms and Conditions!
Our account representatives will be contacting you as soon as possible. If you have any further questions please do not hesitate to
mail us via support@thefxapp.com
News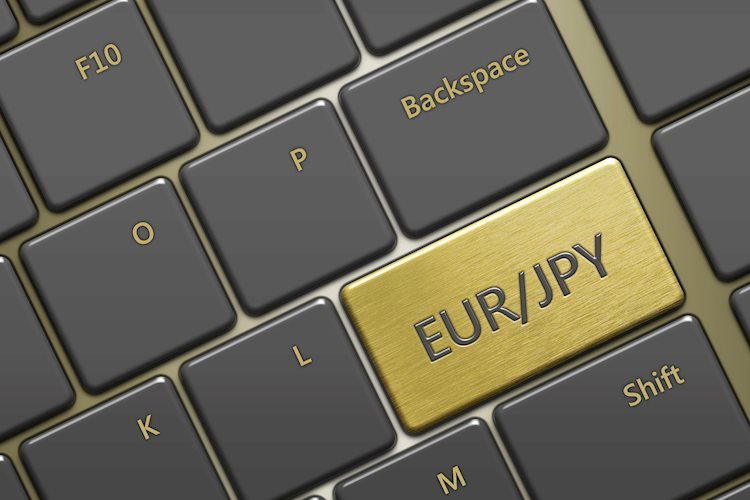 EUR/JPY Overview Today last price 118.95 Today Daily Change 47 Today Daily Change % 0.19 Today daily open 118.72 Trends Daily SMA20 117.74 Daily SMA5

| 12/09/2019 08:40
EUR/JPY is extending the weekly recovery and it has managed to regain the key 119.00 neighbourhood, clinching at the same time fresh 4-week tops.
Immediately to the upside emerges the key 55-day SMA at 119.52 ahead of later August peak at 119.58.
The downside pressure is expected to ease somewhat on a surpass of the multi-month resistance line, today at 119.95.
EUR/JPY daily chart
Popular News
NZD/USD perky in early Asia as US dollar meets firm resistance, 0.6540s on bull's radars

NZD/USD has opened today a tough firmer in a bullish short term ascending triangle, trading around 0.6440 a the time of writing following a tight rang

| 16/02/2020 23:02

Gold: Firm around two-week top beyond $1580 as risk-off continues

Gold prices stay mildly positive, +0.08%, to $1,583.84 during the early Asian session on Monday. The yellow metal remains on the front foot amid the m

| 16/02/2020 22:58

China's Hubei province confirms another 1,933 new cases of coronavirus / 100 new deaths

China's Hubei province confirms another 1,933 new cases of coronavirus and 100 new deaths as of Feb 16. More to come...

| 16/02/2020 22:54

GBP/JPY Price Analysis: Weekly support line, 200-bar SMA question the bears

GBP/JPY weakens to 143.17 amid the initial Asian trading session on Monday. The quote recently slipped from 61.8% Fibonacci retracement of its January

| 16/02/2020 22:28

GAC releases new measures to maintain market stability – China Daily

In order to ensure sufficient industrial material supplies and maintain market stability in China, the General Administration of Customs (GAC) release

| 16/02/2020 22:26

GAC releases new measures to maintain market stability – China Daily

In order to ensure sufficient industrial material supplies and maintain market stability in China, the General Administration of Customs (GAC) release

| 16/02/2020 22:12

Brexit: Britain and EU 'will rip each other apart' in trade talks – The Guardian

While depending upon the comments from French foreign minister Jean-Yves Le Drian, The Guardian came out with the Brexit-negative news on Sunday. The

| 16/02/2020 22:03

AUD/JPY Price Analysis: Sellers dominate cheer break of short-term trendline

AUD/JPY trades near 73.72 amid the early Monday morning in Asia. Despite bouncing off from Friday's lows, the quote has been under pressure while foll

| 16/02/2020 21:53

New Zealand Visitor Arrivals (YoY) registered at -0.2%, below expectations (4%) in December

New Zealand Visitor Arrivals (YoY) registered at -0.2%, below expectations (4%) in December

| 16/02/2020 21:45

AUD/USD: Stays below 21-day SMA amid coronavirus fears

AUD/USD begins the week with an uptick to 0.6723, currently around 0.6720, at the start of Monday's Asian session.

| 16/02/2020 21:36

USD/JPY on the back foot for the start of the week, testing the 10-DMA

USD/JPY has been stalling on attempts through the 110 handle in February and last Friday's disappointing US Retail Sales has likely diminished the dol

| 16/02/2020 21:09

China/US carry out phase one deal despite complications – Global Times

As the Global Times reports, China and the US have moved to implement the phase one trade agreement and both sides cut by half some tariffs on tens of

| 16/02/2020 20:19

What you need to know for the open: Coronavirus to keep markets on edge

The coronavirus is causing some stall in FX markets and Friday's close leaves a consolidative tone for today's open ahead of key risk events for the A

| 16/02/2020 19:41

Forex Today: Coronavirus weight on growth keeping investors on the back foot

Here is what you need to know on Monday, February 17th: US data released on Friday was mixed, with Retail Sales up by 0.3% but the core reading disapp

| 16/02/2020 15:33

Coronavirus update: China reports 2,009 new cases on Sunday, Europe confirms first death

China's National Health Commission (NHC) reported on Sunday 2,009 new cases, down from 2,641 the previous day, per Reuters. Additional Headlines: 142

| 16/02/2020 09:29

USTR raises tariffs on European aircraft amid subsidies-row

The US Trade Representative's (USTR) Office announced late Friday that it would raise tariffs on aircraft imported from the European Union (EU) to 15%

| 15/02/2020 13:15

EUR/USD Price Analysis: Euro ends the week near 34-month lows

EUR/USD broke down to levels not seen since April 2017. The market is trading below its main weekly simple moving averages (SMAs) suggesting a bearish bias in

| 14/02/2020 21:34

NZD/USD Price Analysis: Kiwi is bouncing from 2020 lows, trades above 0.6400 figure

After bouncing from fresh 2020 lows, NZD/USD is easing below the 100 SMA.

| 14/02/2020 20:37

European Monetary Union CFTC EUR NC Net Positions fell from previous €-75.1K to €-85.7K

European Monetary Union CFTC EUR NC Net Positions fell from previous €-75.1K to €-85.7K

| 14/02/2020 20:32

United States CFTC USD NC Net Positions down to $34.8K from previous $46.1K

United States CFTC USD NC Net Positions down to $34.8K from previous $46.1K

| 14/02/2020 20:32

Japan CFTC JPY NC Net Positions dipped from previous ¥-21.9K to ¥-26.2K

Japan CFTC JPY NC Net Positions dipped from previous ¥-21.9K to ¥-26.2K

| 14/02/2020 20:32

Australia CFTC AUD NC Net Positions rose from previous $-43.3K to $-32.7K

Australia CFTC AUD NC Net Positions rose from previous $-43.3K to $-32.7K

| 14/02/2020 20:32

United States CFTC Gold NC Net Positions: $308K vs $299.8K

United States CFTC Gold NC Net Positions: $308K vs $299.8K

| 14/02/2020 20:31

United States CFTC Oil NC Net Positions declined to 396.8K from previous 397.4K

United States CFTC Oil NC Net Positions declined to 396.8K from previous 397.4K

| 14/02/2020 20:31

United Kingdom CFTC GBP NC Net Positions up to £21.1K from previous £13K

United Kingdom CFTC GBP NC Net Positions up to £21.1K from previous £13K

| 14/02/2020 20:31

USD/JPY Price Analysis: Greenback sidelined, remains vulnerable vs. yen

USD/JPY is easing from February highs below the 110.00 figure while trading above its main daily simple moving averages (SMAs).

| 14/02/2020 18:13

United States Baker Hughes US Oil Rig Count increased to 678 from previous 676

United States Baker Hughes US Oil Rig Count increased to 678 from previous 676

| 14/02/2020 18:03

Fed's Mester: Monetary policy is in a good place, inflation is low

"The monetary policy is in a good place, inflation is low," Cleveland Fed President Loretta Mester said on Friday. Commenting on the coronavirus crisi

| 14/02/2020 18:00

FOMC minutes unlikely to include new revelations on near-term outlook – TD Securities

"The minutes are unlikely to include any major new revelations on the near-term outlook relative to what was said in the press briefing and this week'

| 14/02/2020 17:51

US Dollar Index Price Analysis: DXY grinds to fresh 2020 highs, challenges 99.20 resistance

The US dollar index (DXY) is trading near its highest since October while trading well above its main daily simple moving averages (SMAs). DXY is spiking to t

| 14/02/2020 17:34
Show More Popular News