Login to
TheFXApp

Account

Your TheFXApp account gives you access to the tools that we offer our customers including our
Technical Studies & Sentiment for your accounts.

Don't you have a TheFXApp account? With a few easy steps you can easily register to TheFXApp

Register
Thank you!
Welcome to TheFXApp family!
You have succesfully completed the registration. We will send you an e-mail to give you some instructions and our Terms and Conditions!
Our account representatives will be contacting you as soon as possible. If you have any further questions please do not hesitate to
mail us via support@thefxapp.com
News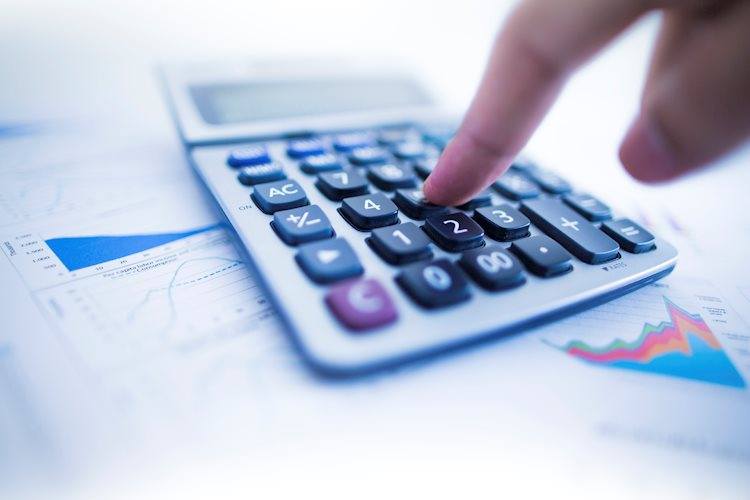 Headlines are crossing the wires from China's National Bureau of Statistics (NBS), as the press conference continues after the release of the country'

| 16/04/2021 02:12

Following the release of the Q4 GDP and March activity numbers, China's National Bureau of Statistics (NBS) released a statement, via Reuters, expressing their assessment of the economy.
Economy in Q1 shows continued momentum of stable recovery.

Foundation for economic recovery is yet to be consolidated.

Long-standing structural problems remain prominent.

International landscape has high uncertainties and instabilities.
Market reaction
AUD/USD remains under pressure below 0.7750 amid mixed Chinese data and uptick in the US Treasury yields. Focus remains on the broader market sentiment ahead of the US Michigan Consumer Sentiment data.
AUD/USD drops further towards 0.7700 on mixed China data dump
Popular News
Australia CFTC AUD NC Net Positions rose from previous $1.5K to $2.4K

Australia CFTC AUD NC Net Positions rose from previous $1.5K to $2.4K

| 14/05/2021 20:38

European Monetary Union CFTC EUR NC Net Positions rose from previous €84.8K to €93.9K

European Monetary Union CFTC EUR NC Net Positions rose from previous €84.8K to €93.9K

| 14/05/2021 20:38

United Kingdom CFTC GBP NC Net Positions increased to £28.2K from previous £19.8K

United Kingdom CFTC GBP NC Net Positions increased to £28.2K from previous £19.8K

| 14/05/2021 20:37

Japan CFTC JPY NC Net Positions: ¥-41.7K vs previous ¥-41.5K

Japan CFTC JPY NC Net Positions: ¥-41.7K vs previous ¥-41.5K

| 14/05/2021 20:37

United States CFTC Gold NC Net Positions climbed from previous $170.7K to $192.3K

United States CFTC Gold NC Net Positions climbed from previous $170.7K to $192.3K

| 14/05/2021 20:36

United States CFTC Oil NC Net Positions: 496.6K vs previous 500K

United States CFTC Oil NC Net Positions: 496.6K vs previous 500K

| 14/05/2021 20:35

United States CFTC S&P 500 NC Net Positions: $28.2K vs $-33.8K

United States CFTC S&P 500 NC Net Positions: $28.2K vs $-33.8K

| 14/05/2021 20:34

Fed's Kaplan: Worried about excesses and imbalances in economy and housing market

Dallas Federal Reserve Bank President Robert Kaplan said on Friday that he is worried about excesses and imbalances in the economy and the housing mar

| 14/05/2021 18:20

Colombia Gross Domestic Product (YoY) came in at 1.1%, above forecasts (-1%) in 1Q

Colombia Gross Domestic Product (YoY) came in at 1.1%, above forecasts (-1%) in 1Q

| 14/05/2021 17:11

United States Baker Hughes US Oil Rig Count rose from previous 344 to 352

United States Baker Hughes US Oil Rig Count rose from previous 344 to 352

| 14/05/2021 17:02

UK PM Johnson: I do not believe we need to delay reopening

British Prime Minister Boris Johnson said on Friday that he doesn't believe that they need to delay the reopening, as reported by Reuters. Additional

| 14/05/2021 17:45

US: Supply constraints to hold back the recovery in manufacturing – CE

Industrial production in the US expanded 0.7% in April, below the 1% of market consensus. Analysts at Capital Economics, point out the recovery in out

| 14/05/2021 17:14

AUD/USD climbs above 0.7770, looks to post modest weekly losses

The AUD/USD pair preserved its bullish momentum during the American trading hours and touched a daily high of 0.7782. As of writing, the pair was up 0

| 14/05/2021 17:11

Colombia Trade Balance climbed from previous $-714.6M to $-1.298M in March

Colombia Trade Balance climbed from previous $-714.6M to $-1.298M in March

| 14/05/2021 16:08

USD/MXN to primarily trade within a 19.50 to 21.0 range – Rabobank

After Thursday's Banxico meeting, analysts at Rabobank still expect the USD/MXN pair to primarily trade within a 19.50 to 21.0 range with a bias towar

| 14/05/2021 17:05

Mexico: Still expecting Banxico to keep rates steady throughout 2021-22 – BBVA

On Thursday, the central bank of Mexico, as expected, kept interest rates unchanged. Analysts at the Research Department at BBVA, continue to expect t

| 14/05/2021 16:59

USD: The greenback remains vulnerable – MUFG

Analysts at MUFG Bank, point out that the Federal Reserve's inflation "transitory" message has credibility. They see the risk of a more abrupt jump in

| 14/05/2021 16:50

US Retail Sales: No change in April after record surge – Wells Fargo

Data released on Friday showed retail sales were unchanged in April. The outturn was short of the consensus expectation, which was anticipating a mode

| 14/05/2021 16:40

NZD/USD rises further to the 0.7250 area, still negative for the week

The NZD/USD rose further after the beginning of the American session and reached at 0.7251, a fresh two-day high. The pair remains supported by risk a

| 14/05/2021 16:34

US: NY Fed's GDP Nowcast falls to 4.9% for Q2 after this week's data

The US economy is expected to grow by 4.9% in the second quarter of 2021, the Federal Reserve Bank of New York's latest Nowcasting Report showed on Fr

| 14/05/2021 16:19

USD/CHF drops toward 0.9000 as USD selloff continues

The USD/CHF pair extended its daily slide during the American trading hours and touched a daily low of 0.9013. As of writing, the pair was trading at

| 14/05/2021 16:11

Gold Price Analysis: XAU/USD path of least resistance is up after whipsaw – Confluence Detector

Inflation fears are rising – as seen in both the Consumer Price Index figures and the University of Michigan's Consumer Sentiment data. Is gold still

| 14/05/2021 15:29

US: UoM Consumer Sentiment Index declines to 82.8 in May vs. 90.4 expected

The Consumer Sentiment Index in the US declined to 82.8 (preliminary) in May from 88.3 in April, the University of Michigan's latest Surveys of Consum

| 14/05/2021 15:05

United States Michigan Consumer Sentiment Index below forecasts (90.4) in May: Actual (82.8)

United States Michigan Consumer Sentiment Index below forecasts (90.4) in May: Actual (82.8)

| 14/05/2021 14:00

United States Business Inventories meets forecasts (0.3%) in March

United States Business Inventories meets forecasts (0.3%) in March

| 14/05/2021 14:00

Gold Price Analysis: XAU/USD rallies back closer to multi-month tops, around $1,840 region

Gold is trading around 0.57% higher on the day as the price firms from a technical confluence area of support on both the daily and hourly time frames

| 14/05/2021 14:54

S&P 500 opens higher for second straight day despite uninspiring US data

Following Thursday's strong rebound, major equity indexes started the last day of the week sharply higher. As of writing, the Dow Jones Industrial Ave

| 14/05/2021 14:47

AUD/USD Price Analysis: Bulls flirt with 38.2% Fibo. level of this week's downfall

The AUD/USD pair built on the previous day's goodish rebound from sub-0.7700 levels and gained strong follow-through traction on the last trading day

| 14/05/2021 14:33

EUR/USD flirts with daily highs near 1.2140

Bulls remain in control of the sentiment around the single currency, with EUR/USD now navigating the area of daily highs near 1.2140. EUR/USD stronger

| 14/05/2021 14:27

US: Industrial Production expands by 0.7% in April vs. 1% expected

Industrial Production in the United States expanded by 0.7% on a monthly basis in April, the US Federal Reserve reported on Friday. This reading follo

| 14/05/2021 14:26
Show More Popular News